Add Front_Range_Anglers@mail.vresp.com to your
address book to ensure our emails reach your inbox.
News Magazine ~ December 2009
Dedicated to bringing people and fish together
Click here for a free subscription or to
read editions dating dack to 2003
Bill Leuchten, Owner ~ Rob Kolanda, Area Manager ~ Jon Spiegel, Area Manager ~ Jay Zimmerman, Area Manager ~ Russ Miller, Webmaster ~ Paul Prentiss, Customer Communications,
Larry Jurgens, Instruction Services ~
Patrick Knackendoffel Guide/Staff
IN THIS EDITION
FRA CLINIC PROGRAM FOR 2009/2010
XMAS GIFT LIST
FISH TALES ~ REEL NEWS ~ DOWNSTREAM ~ ANGLERS THAT CARE ~ TIPS & TECHNIQUES ~ FLY TYING ~ FIELD TRIAL ~ THE DEEP END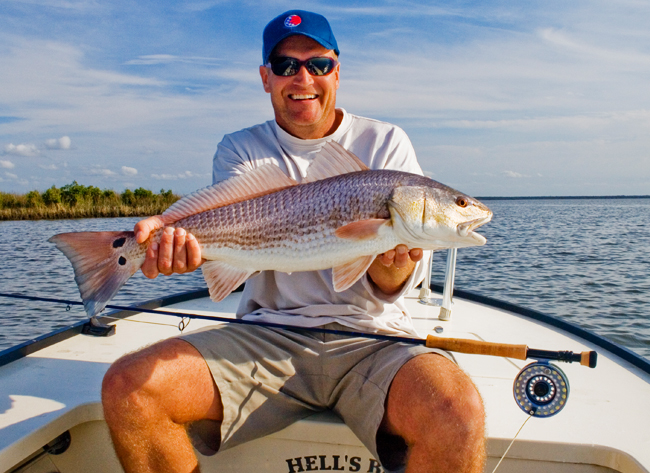 Hello all:
I returned to Chassahowitzka this year, a nature preserve 45 minutes north of Tampa FL. I don't know what Chassahowitzka stands for, but it must be a Native American term for really super quiet. This 35,000sq acre nature preserve is truly devoid of sound; I could only hear a residual soft ringing in my ears from living in normal society and oh yeah, a house with 3 little kids. There were miles of dark oyster bed flats that hold good populations of Redfish, Trout, Ladyfish and other species. I caught some fish but like most saltwater destinations, conditions are key. If there is limited sunlight and a little wind, you can't see the fish and they refuse to tail so you can go through hours of spooking fish and never getting a shot at them. After spooking dozens of Redfish, I finally hooked this guy by spotting him on lighter colored sand which allowed me to see him before we sent him scurrying. Saltwater Toad patterns in black and orange work well and this one took the fly before it got an inch below the surface. Here is my guide whom I would recommend:
www.shallowwaterflyfishing.com
Thanks for reading and for your continued support.
Have a great holiday,
Bill

---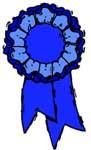 Win 2 dozen flies in an FRA Fly Box!
---
FISH TALES
The angler with a great big smile is Matthew Flight (age 11). This was his very first brown trout taken from Boulder Creek. What a great moment that his father, Jim, captured on film. We know that Matthew will never forget this day and this trout. Over the years he will reflect back on the moment he became a life long fly fisherman.

Chris Heslop is showing off a 6-pound Blue Rainbow caught at the end of November at Swanswater Fishery near Stirling, Scotland. "The weather was cold and very misty at the time. I caught it on an olive damsel nymph that I tie with red eyes fished on an intermediate line. That fly got me 3 fish on the day."
KEEP ON SENDING US YOUR PHOTOS & STORIES
click here to submit a photo
Pictured above is Tony Ham who manages the Queensland Boating and Fisheries Patrol (Shark Control Program) in Australia with a nice Travellay estimated to weigh 50-pounds
.
Marc Alexander tells us that the big Rainbow came from Silver Creek in Arizona's White Mountains and the Coho is from Alaska

There is no way that Dan Fink is going to let his first Steelhead swim off without a picture. The 18 lb hen came from the Damdochax River in BC. "I suddenly see why folks get addicted to chasing these incredible fish! Caught October 12 2009 on a #2 purple flash eggsucking leech that I tied myself."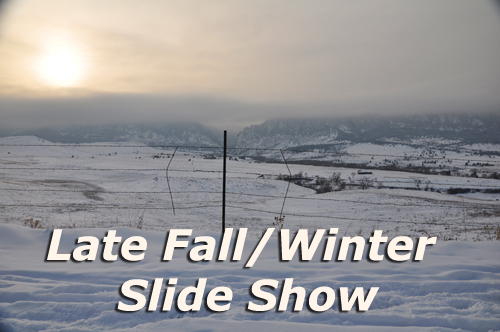 See where we have been over the last few weeks as we transitioned from unseasonably warm temps to the frigid cold that Colorado has been experiencing.
Photos by: R.Miller

FRA Fish Porn Contest
Win a custom Bragging Rights illustration from artist Mike Savlen ready for framing (1st. place), a TFO TiCr fly rod of your choice (2nd. place), and any RIO fly line you might like (3rd. place).
Mike creates these new original paintings with digital brushes that are custom replicas of brushes he uses in his studio. These new paintings are created using his unique style and the techniques that have taken him forty years to perfect...click here for additional information
There are no restrictions other than the photo must include a fish (any species). The image file(s) (you may submit more than one) must be in a JPG or TIFF format and of good quality. The FRA staff will vote on the submissions and the winners will be announced in the April News Magazine. Entries must be received on or before March 15, 2010. Click here to attach your photo to an email.
Talking about Pictures
Patrick Clayton has released a whole new series of underwater shots which are absolutely stunning. Patrick's photography in this arena is without equal. Click here to see his latest offerings
The FRA Christmas List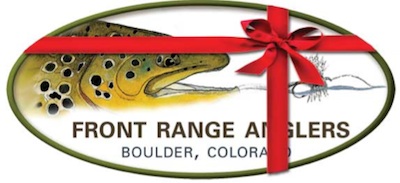 Click Here
We have put together a "wish list" that has gifts for first time anglers, fishermen who have it all, and the gifts start as low as $5.99. There is something for everyone in our 2009 Holiday Guide.
What about asking Santa to turn back the clock to summer for a couple of days...click here
REEL NEWS
This reference book was prepared by Tom Pero, the publisher of Wild River Press, with photos by Ted Fauceglia. The 100 patterns and recipes are organized by category. Rob Kolanda of Front Range Anglers, Al Ritt, Ray Chang, and Bruce Olsen provided recommendations on content and designed many of the patterns. Probably the most difficult aspect of putting a book like this together was trying to choose among the hundreds of truly effective flies commonly used in Colorado.
This year the tour officially kicks off in January and hard and firm dates will be posted on their site December 1st of this year. There will be upward of 40 stops in major cities and 50 other independent promoters of the tour in smaller cities, put on by fly shops and groups like TU for all you folks who don't live near near the regular tour towns... Everyone who shows up will get a free fishpond hat ($20 value) and tickets can be bought online for $14 or $12 dollars at your local fly shop.
Click here for the current schedule
---
Jeff Currier has been a long time associate and key management associate in Jack Dennis Sports. Just like Jack he has concluded that "retail is no fun" and is leaving the operation after 23 years. He will be focusing his considerable talent and energy energies on his art, travel, and speaking engagements. You can keep up with him on his blog...click here
---
US Bureau of Reclamation Taking Heat on Fryingpan
The Basalt town government, Ruedi Water and Power Authority, and fishing guides want a detailed review and explanation of the reclamation bureau's releases from Ruedi Reservoir. The releases created water levels that were too high for fishing in the gold-medal trout habitat of the Fryingpan River from late July to early September. The water level in Ruedi dropped too low to allow use of the Aspen Yacht Club docks on Labor Day weekend.

"In short, the six weeks between approximately July 26 and Sept. 6 was a disaster for water-related recreation in the Fryingpan Valley," says a letter from Basalt and the Ruedi Water and Power Authority.
Click here for more
---
Drought Assessment

The nationwide multiyear drought, which was at its worst in 2002 and continued until last year, is over. Across the West, formerly parched pastures, dry streams and low reservoirs have been replaced with soggy fields and flooded grasslands.

The USA is now in the least amount of drought since monitoring began 10 years ago, said climatologist Brian Fuchs of the National Drought Mitigation Center.



Last week, about 75% of the country showed no drought, the largest since the U.S. Drought Monitor was created in 1999, Fuchs said. At the drought's peak in July 2002, about 72% of the country was in drought, according to the Drought Monitor.

---
Competitive Fly Fishing

George Daniel took first place at the 2009 U.S. Fly Fishing Championship on Pennsylvania's Fishing Creek. Lance Egan of Utah finished second to the Pennsylvania native, who has been the team leader in recent years.
They'll be joined by Brian Kimmel of Montana and two Coloradans, Riley Cotter of Lafayette and Anthony Naranja of Grand Junction to compete in the world championship next year in Poland.
---
Russ Blessing
Russ Blessing, the originator of the Wooly Bugger, passed away after a battle with cancer. Mr. Blessing's simple and prolific contribution to the sport of fly fishing, the Wooly Bugger, will live on in angler's fly boxes and tyers vises.
DOWN STREAM
What to look for in upcoming issues of the Front Range Anglers News Magazine
ANGLERS THAT CARE
"Didymosphenia geminata, commonly referred to as "didymo", is a freshwater microscopic diatom. it attaches to the streambed by a stalk. These stalks have a rough texture similar to wet wool and mimic strands of toilet paper, as opposed to other algal species which feel slimy".....US Environmental Protection Agency

"It has been found in Vermont, New Hampshire, New York, Virginia, West Virginia, Tennessee, Colorado, Arkansas, Wyoming, Utah, Idaho, Montana, Washington State, North Dakota, South Dakota Alaska, and British Columbia. In its native habitat, didymo's growth is in balance with the surrounding ecosystem and it grows in small colonies. However, in non-native habitats, it grows into huge mats that can cover the width of the river bed. These mats change the river substrate and other aquatic conditions, causing declines to invertebrate populations on which trout feed. The mats are so thick they crowd out native plants that normally provide shelter to invertebrates and small fish. Didymo infested waters have lower abundances of adult trout and higher abundances of juvenile trout. As fish get older, they become hard pressed to find enough food in the didymo-altered ecosystem"......Trout Unlimited

Didymo is easily spread to uncontaminated waterways. If even one cell of didymo is transported to clean waters, it can become contaminated with the species. It is easily spread by infected recreational equipment with felt soled wading boots leading the list.

What can you do? Give some serious thought to replacing your felt soled wading boots or at the very least adding a pair of non-felt sole boots. In either event one must inspect and disinfect gear - click here
Colorado streams reported as now having Didymo:
Arkansas River
Blue River
Cache La Poudre
Castle creek - Elk Mountains
Colorado River Head waters
Copper Creek - Elk Mountains
Chihuahua Gulch
Eagle River
East River - Crested Butte
other numerous Creeks around Crested Butte
Frying Pan Below Ruedi
Gore Creek inside Vail city limits
Black Gore Creek
Peru Creek
Piney River
St. Vrain
Boulder Creek
It would not be surprising if felt soled boots are banned on western rivers in the near future.
Interesting Stats on Fishing/Fishermen
--Fishing is the most popular "gateway activity" that attracts individuals to the outdoors. Freshwater fishing is the most popular type of fishing with more than 40 million participants (2008) followed by saltwater fishing.
--Over three quarters of fishing participants participate in multiple outdoor activities.
16.7% of fly fishing participants live in California, Oregon or Washington. If you look at the Northwest, Rocky Mountain States, and West South Central States you have 41.5% of the US fly fishermen.
--Almost 6 Mil. Americans or just over two percent of the population are avid fly fishermen. As a group they are age 45+ (only 12.4% of fly fishing participants are under the age of 18) and fall in the $100,000 or more income bracket.
--In 2008, fly fishing participants made 100 million annual outings
Source Study prepared by The Recreational Boating & Fishing Foundation
DO SOMETHING TO SAVE ONE OF THE GREATEST FISHERIES IN THE WORLD
take a few minbutes to sign an online petition...click here
TIPS & TECHNIQUES
Simon Gawesworth works for RIO Products and lives in Idaho with his family. He is one of the most sought after fly casting instructors in the world. At 16 he began teaching the art of fly fishing while becoming the British Junior casting champion which he repeated at 17. In the years that followed Simon broke seven casting records and won the adult casting championships three times in succession, representing England in two European and one World Team Championships. Turning to competitive fly fishing he representing England in three home internationals, two European championships and five World Championships, culminating in the prestige of becoming the England Team Captain and Manager for the 2003 World Championships in Spain. Simon is a well published author and world renowned Spey casting expert. His knowledge about fly line design is unparalleled.
The Bonefish illustrations in Simon's article were provided by Jason Jagger. Raised in Steamboat Springs, he has guided in Argentina, Chile, Colorado, and Iceland. Jason is a self-taught photographer who started taking pictures in 2005. He has worked with Orvis, Rio,and others. His forte is to get unique images of flyfishing, fish feeding naturally. To see more of Jason's work
click here
.
---
In most cases I like to fish two or more flies....here's how I rig them . The knots are below
This video will raise your heart rate if you chase the Silver King...
click here
---
Abel Refurbishing Service

Abel can now strip the existing finish on a reel and restore it from dings, scratches, scrapes and the ravages of time. Additionally, Abel now has the ability to change an existing older black reel to any desired color or fish graphic. Conbsiderable time, energy, and cost went into developing this process due to customer requests. This is yet another example of how able goes the extra mile! Click here if you would like to take advantage of this opportunity.
If you're in the market for a very high quality large arbor reel the new Super Series Quick Change ought to be on the list!
---

Wild White Bass
Bill Butts - Fly Fisher/Fly Tier/Fly Fishing Mentor
Bill Butts loves white bass - they're hard hitting and put on a tough fight. Find out from Bill what it takes to catch these great freshwater sport fish on a fly. More about Bill Butts...
Click Here to ask Bill Butts any questions you have about fly fishing for white bass.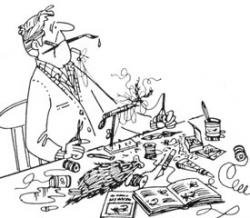 Brian Schmidt's Drymerger
The first time I encountered this fly was when Brian was working at Front Range Anglers. He's now with Umpqua Feather Merchants and his pattern is commercially available through them. Its simple, easy to tie, and very deadly. When BWO's are out and about this is a fly you should have in your box in sizes 16 to 22. Learn how to tie it....click here
---
The British Fly Fishing Fair showcases some of the world's best fly tiers and celebrities.... click here to see what happened during the event that took place on November 7 and 8, 2009.
---
The first time I came across this fly was 4 or 5 years ago in the fly boxes of Fly Fishing Team USA members. My initial reaction was "you've got to be kidding" or something to that effect with a bit more emphasis on a different word. I was assured that this fly created from pink or strawberry colored condoms was absolutely deadly as part of the point fly on a nymphing rig. It was created by Vladi (don't even try to pronounce the last name) who has been a major contibutor to developing european nymphing skill among the Team USA members. He had been tying something like this in Poland using non-descript latex but when he saw the multi-colored condoms availabe in this county he was overcome with joy and proceeded to buy them in huge quanities...don't even ask about the response in drug stores! In any event, I happened across a video which shows you how to tie it.....click here.
---
Click here to watch
Pine squirrels' extra thin hides and hair density make it possible to tie zonkers and matuka size flies down to size 14. The extra thin hide and soft undulating hairs make for a seductive action that cannot be duplicated with any other material on such a small size fly.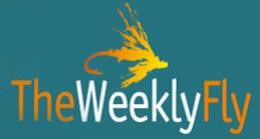 The thin, pliable skin makes it a great material to wrap around the hook, forming an all hair bodied fly.
Small streamers and nymphs can be constructed almost entirely out of pine squirrel. This is also an excellent material to use for crawfish patterns and as tails on nymph patterns.
In this video Charles Barton is demonstrating how to tie one of the many streamer patterns using this versatile material.
This video is brought to you in collaboration with Reel Media who creates The Weekly Fly
FIELD TRIALS
At the beginning of the 2009 season I purchased one of RIO's new carp lines. I'd seen the product at the Retailer's Show in 2008 and got a pretty good sales pitch so I thought I'd give it go.
I've used a lot of different lines for Carp, but I'll tell you straight up this is far and away my favorite. Why? First off, I like the olive green color and slick finish. Second, I like the taper - a 40 foot head with a 7 foot front end. It lays out nicely with plenty of distance and not much disturbance. I fish the 6-weight version on an old 8.5-foot Sage RPL+ 5-weight.
This last spring/summer I fished this outfit at least 40 times and would strongly recommend the product....Paul Prentiss
Click here to order one of these lines for the 2010 Carp season.
THE DEEP END
"Ok, so you can do the foxtrot....how about the tango?"
"I'll tell you what...I'll fix breakfast and you get the boats ready"
A must see...click on the picture
Fishermen are born optimists..."I'm sure we have plenty of space in back for Bruce and Mark."

2009/2010 Front Range Anglers Clinic Program
Nov 14th
Jay Zimmerman
. Our in-house Bug Meister doing his thing. Oh yeah- he has a couple of new hot flies out from Umpqua.
Nov 21st
Mark McMillen
. Local guide and resident enthuisiast shows his favorite Carp and Bass flies and talks techniques for tackling local warmwater predators.
Nov 28th
Thomas Zigler
. Thomas has managed and guided in shops in Missouri, neck deep in bass country. His tying and fishing insight for Smallies, Largemouths and Spinning Deer poppers is unparralelled.
Dec 5th
Mike Kruise
. Owner and guide for Laughing Grizzly Fly shop in Longmont ties Guide Patterns for local streams. If you're looking for new ju ju for the Park or Big Thompson this is a must see.
Dec 12th
Chris Shrantz
. Boulder Boatworks manager and designer for Umpqua Feather Merchants shares tying and fishing techniques drummed up from his 20 plus years of industry and guiding experience in Colorado and Wyoming.
Dec 19th
Larry Jurgens
. Local tying expert and well known liberal shares his latest and greatest patterns for Baetis, Caddis, and Midges for Colorado rivers and lakes.
Dec 26th -OPEN
Jan 2nd
J.D. Miller.
Ex-Boulder flyfishing professional gone Idaho guide comes down to share his favorite imitations for the Henry's Fork, Madison and others. Planning a trip to Montana or Idaho next year? JD will help point you in the right direction.
Jan 9th
Paul Prentiss
. He's been fly fishing and fly tying for over 50 years. He started in Colorado when all the ranchers were local and were happy to let you on their water. He has a few ideas to share on the subject of trout flies.
Jan 16th
Charlie Craven
. Owner of Charlie's Fly Box, esteemed fly designer, author and all around good guy comes back to Boulder to show off his new creations and sign copies of his book.
Jan 23rd
Al Ritt
. Peak Vise Representative and signature fly designer for Montana Fly Company shows his newest creeations for local waters and shows off his signature tools to make every tier's efforts easier.
Jan 30th
Pat Dorsey
. South Platte Guru does his Flyfishing Tailwaters presentation to complement his new book "Flyfishing Tailwaters". Bring your book in for signing or get one here and learn to tackle your favorite tailwater with the master.
Feb 6th
Greg Garcia
. "Rojo Midge" Greg Garcia will be in to show off his newest patterns available from Umpqua Feather Merchants, as well as show his Colorado staples. A fantastic demonstrator and instructor!
Feb 13th
Wallace Westfieldt
. This presentation, "A Guide's View of Entomology", simplifies bug ID and fly selection for local water. Wallace has been a local guide for several Colorado outfitters over the past decade, and his insight is invaluable.
Feb 27th
Patrick Knockendoffell
Guide extrordinaire and fly tying madman always brings new ideas to the viSe. Trout and Warmwater enthusiasts will walk away with new tricks and inspiration.